yacht Adastra – McConaghy – 2012 – Antony Marden
| | |
| --- | --- |
| Name: | Adastra |
| Length: | 43m (139ft) |
| Guests: | 10 |
| Crew: | 8 |
| Builder: | McConaghy |
| Designer: | Shuttleworth Design |
| Interior Designer: | Shuttleworth Design |
| Year: | 2012 |
| Speed: | 23 |
| Engines: | Caterpillar |
| Volume: | 132 tons |
| IMO: | 477991270 |
| Price: | US$ 10 million |
| Annual Running Cost: | US$ 1 million |
| Owner: | Antony Marden |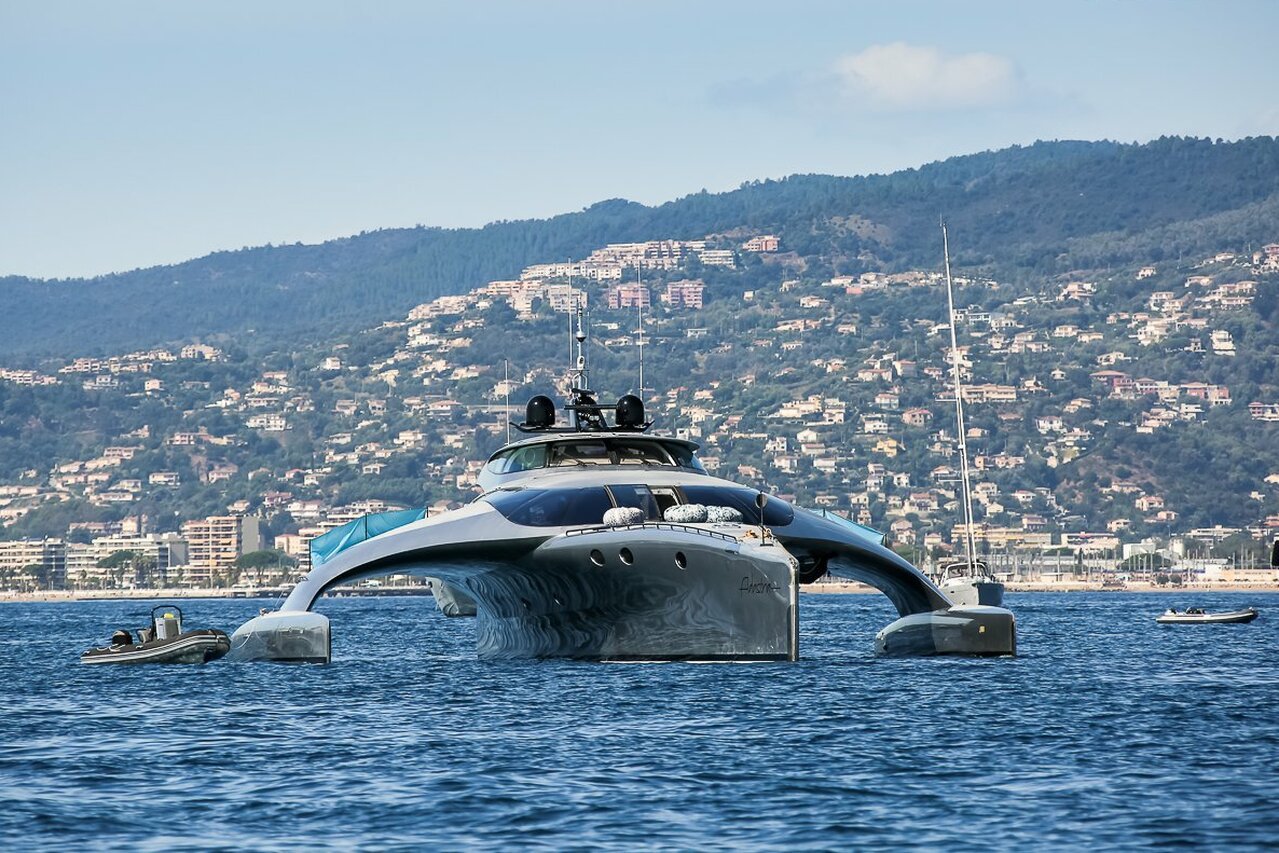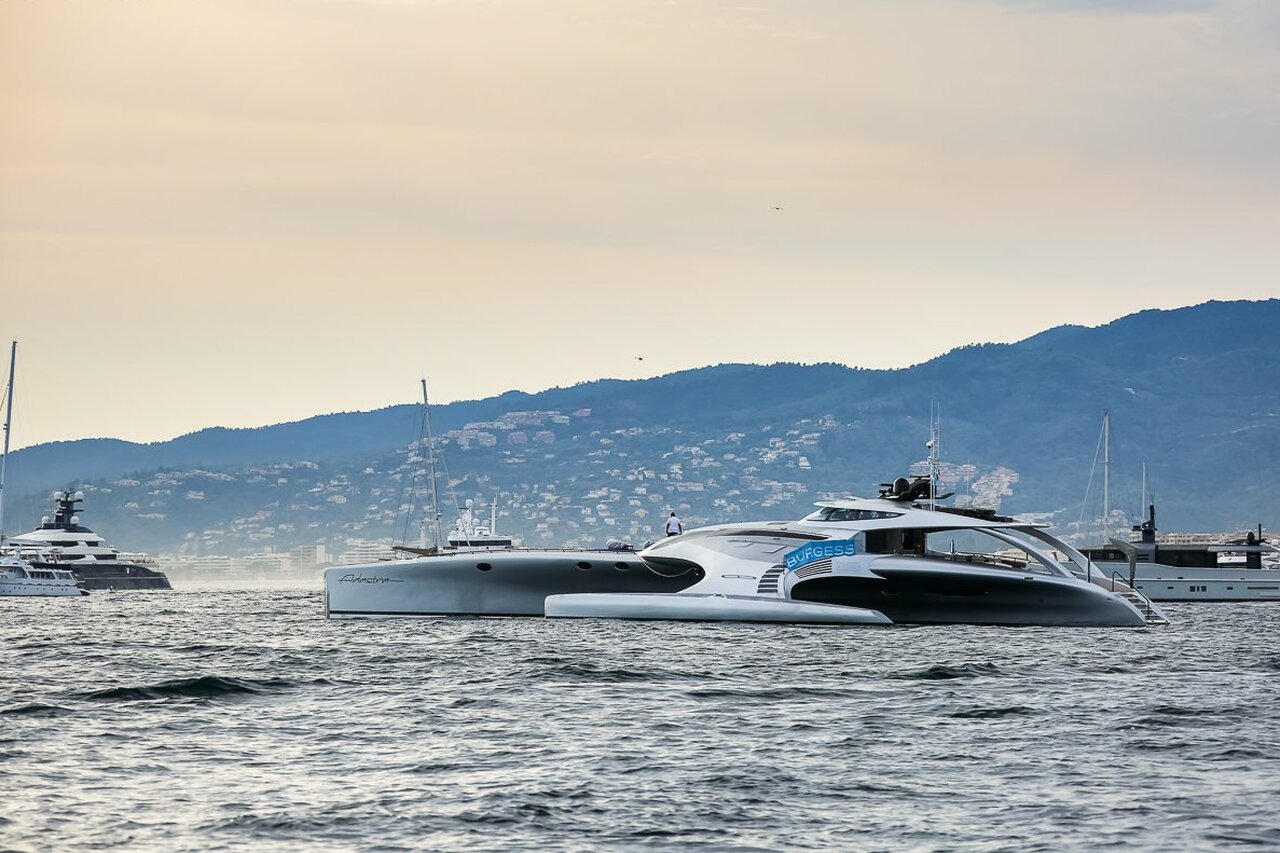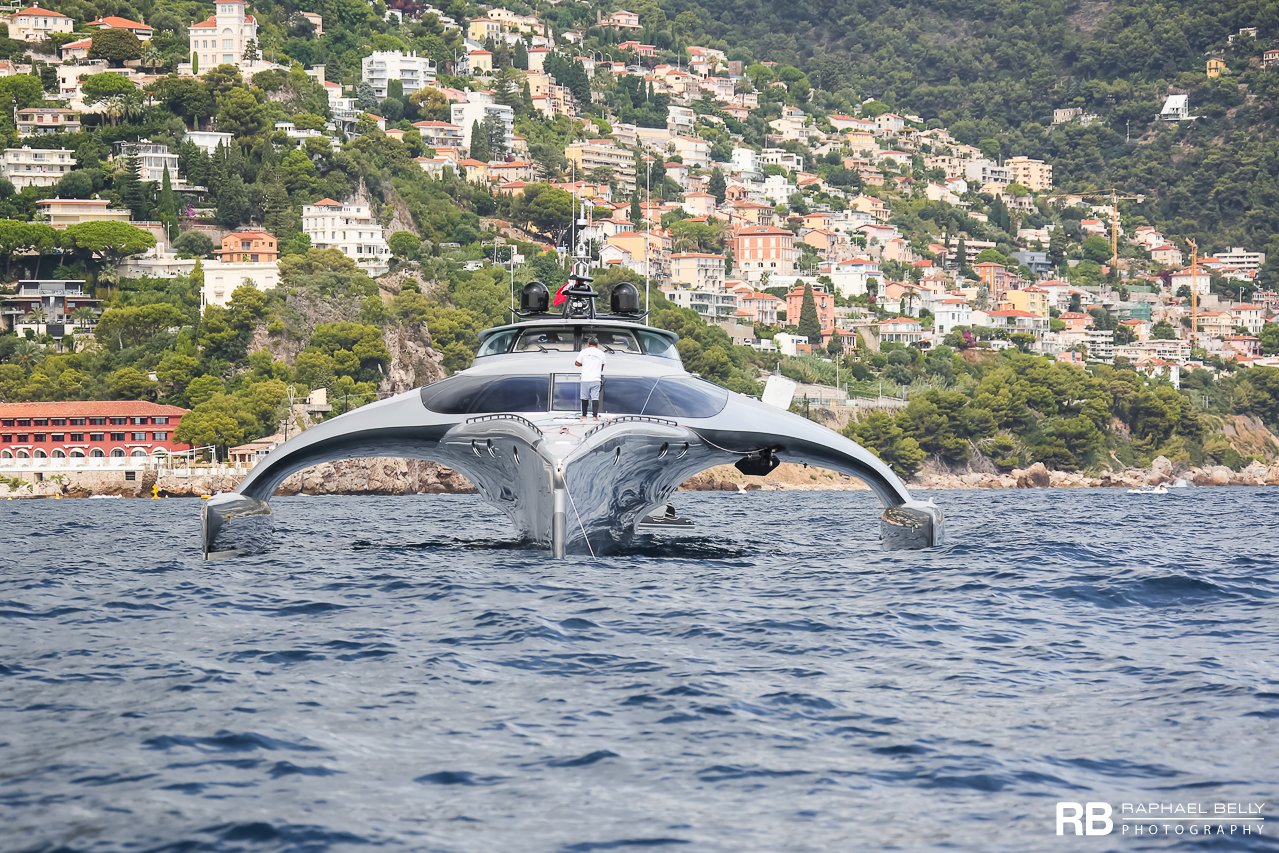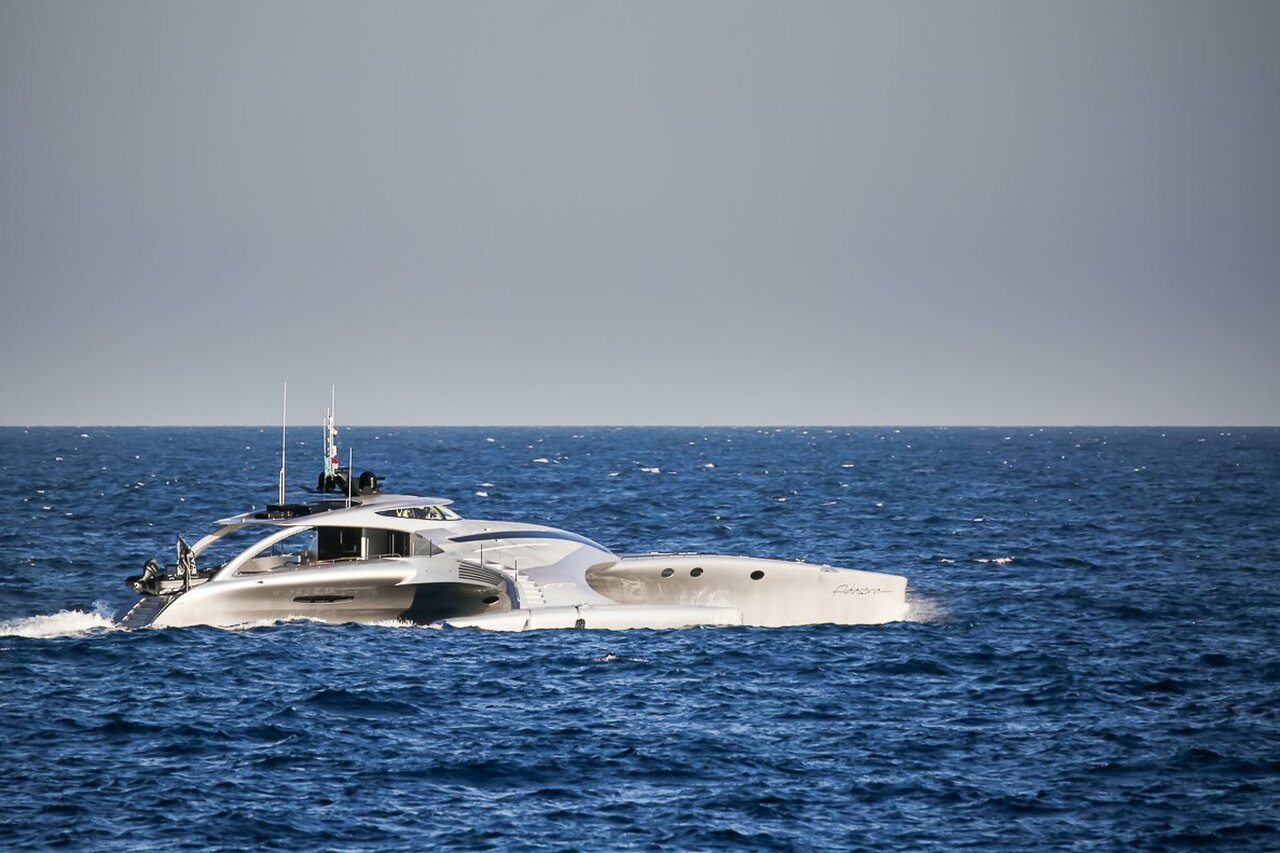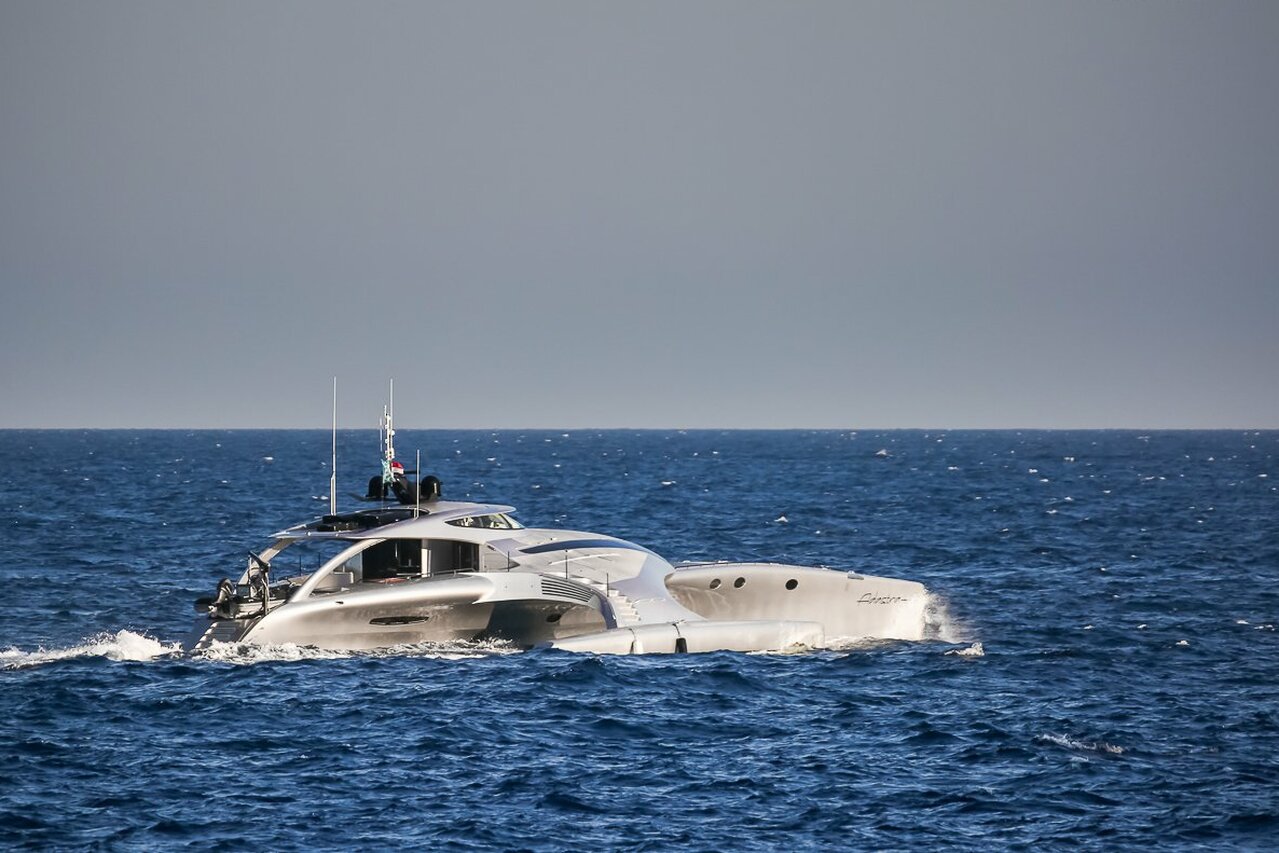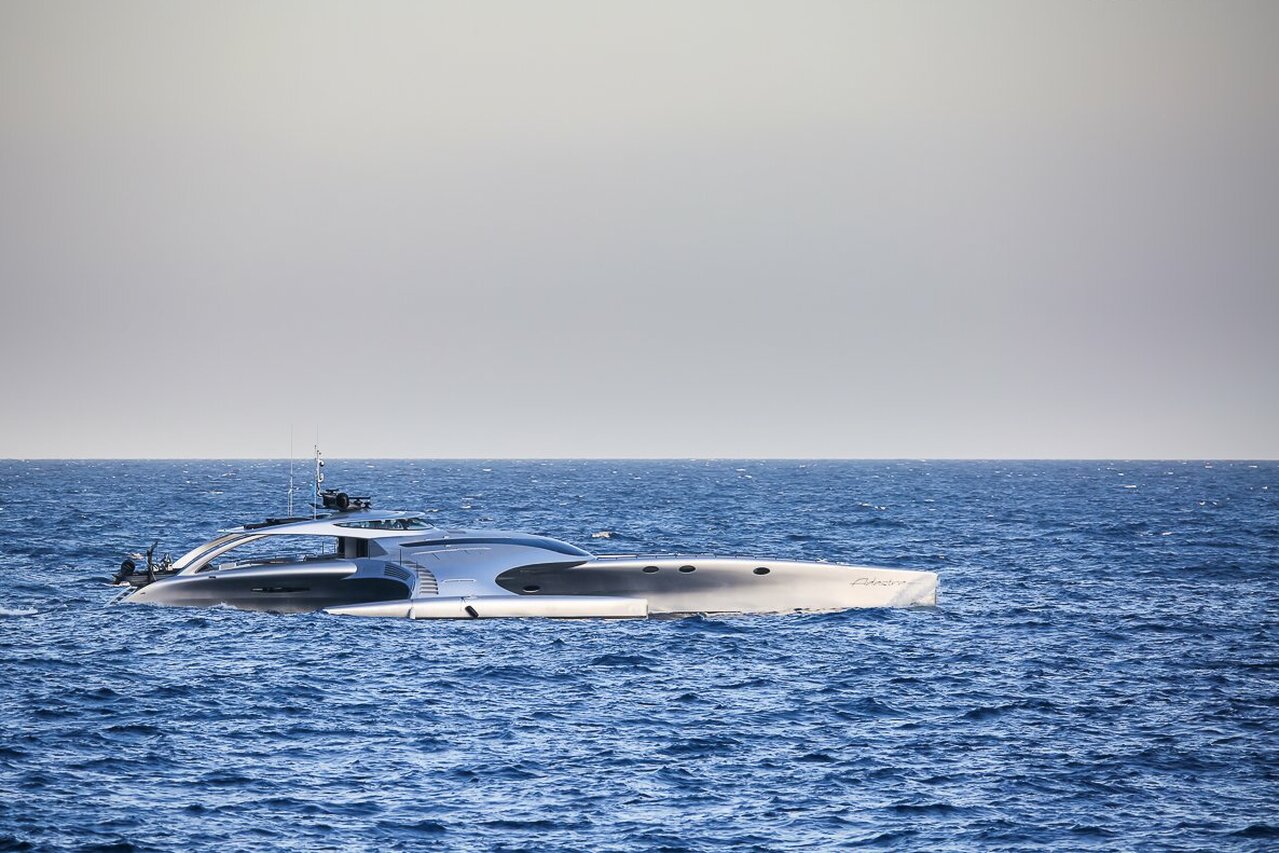 The Adastra was built by McConaghy in 2012. She is designed by Shuttleworth Design.
She waas launched in China on 11th April 2012. According to her builder: " the yacht is the result of careful design, planning, and discussion with the owners, to build a yacht that meets the needs of a very experienced ocean voyaging couple and their family, and to provide the level of comfort and style that would be expected in a yacht of this class and size. "
Specifications
The yacht is powered by Caterpillar engines. Her max speed is 23 knots. She has a range of more than 3000 nm.
Trimaran
Adastra takes the power trimaran concept further than has ever been attempted before. To reduce weight the Superstructure is carbon fibre with Nomex honeycomb core, the hull is Glass/Kevlar foam sandwich and the interior is lightweight oak cabinetry using honeycomb panels.
Interior
The yacht can accommodate 10 guests and a crew of 8.
Owner
The yacht's owner is Antony Marden.
Message to Other Media
Material may not be published, broadcast, rewritten or redistributed without a link to the original content. Most photos on this page by Raphael Belly Photography.
Yacht Charter
The boat is not available for yacht charter. The yacht is listed for sale.
Our yacht owners database has more info about yachts, the value of yachts, yacht owners, their source of wealth, and net worth.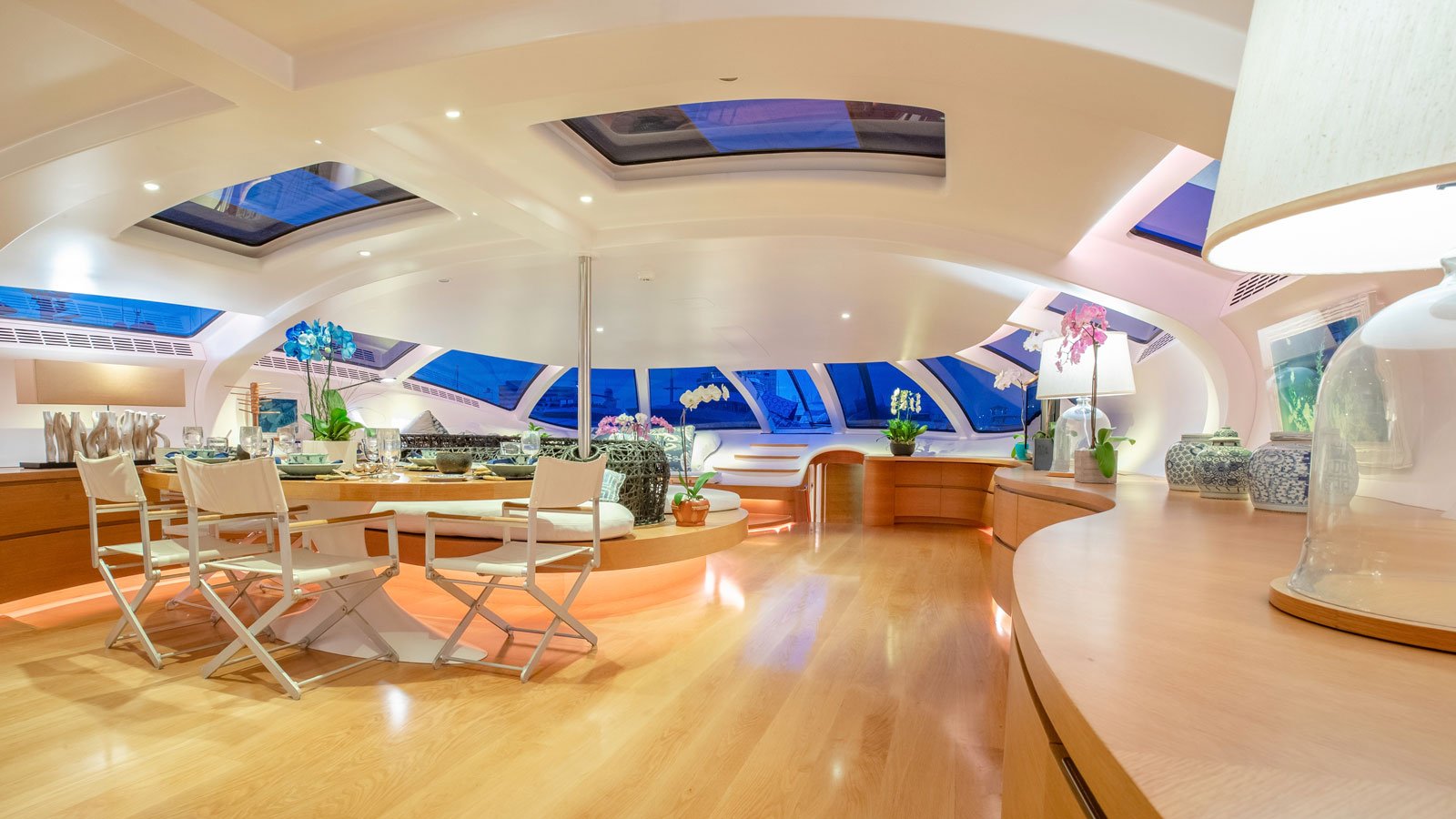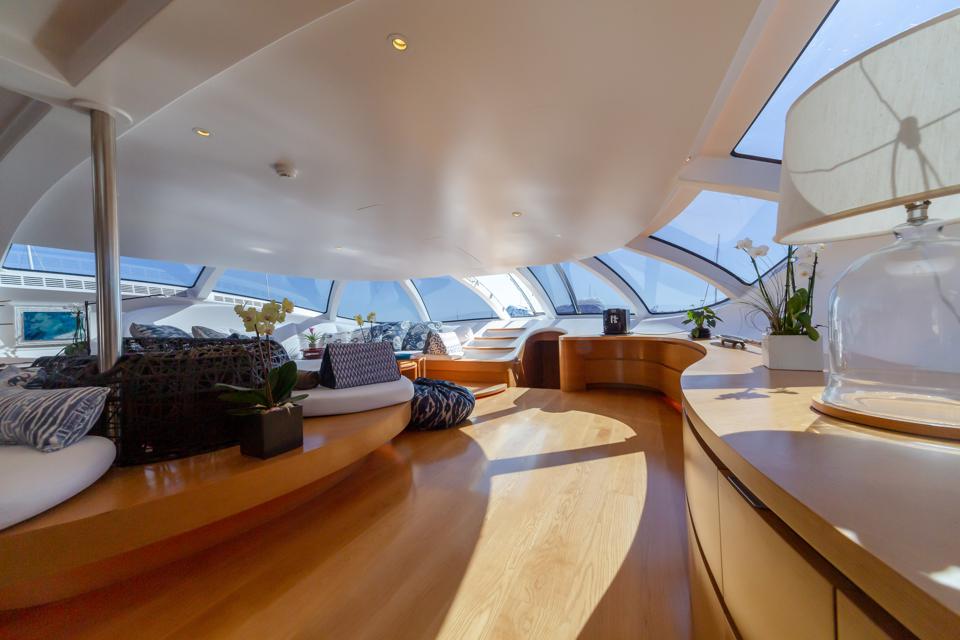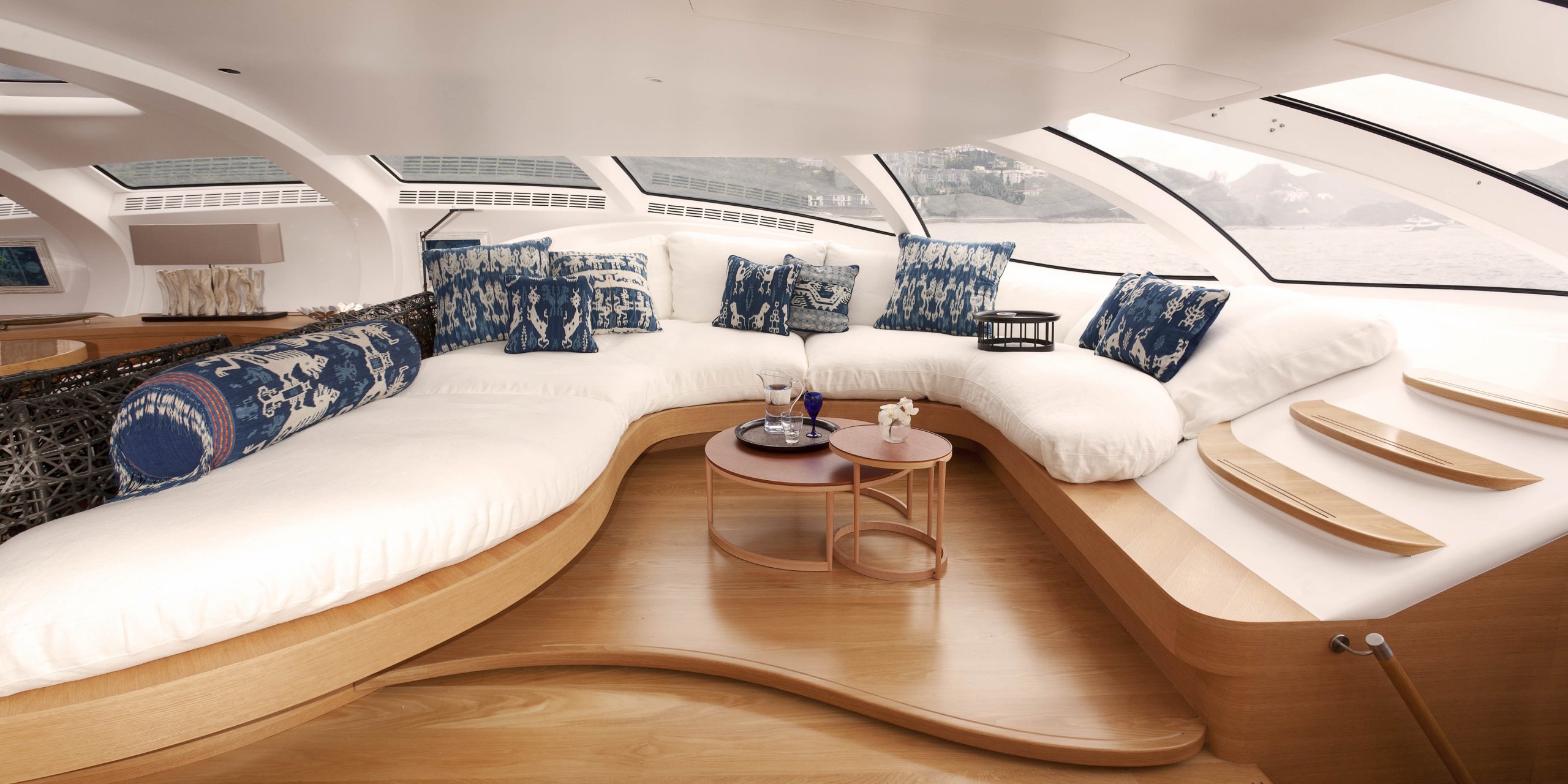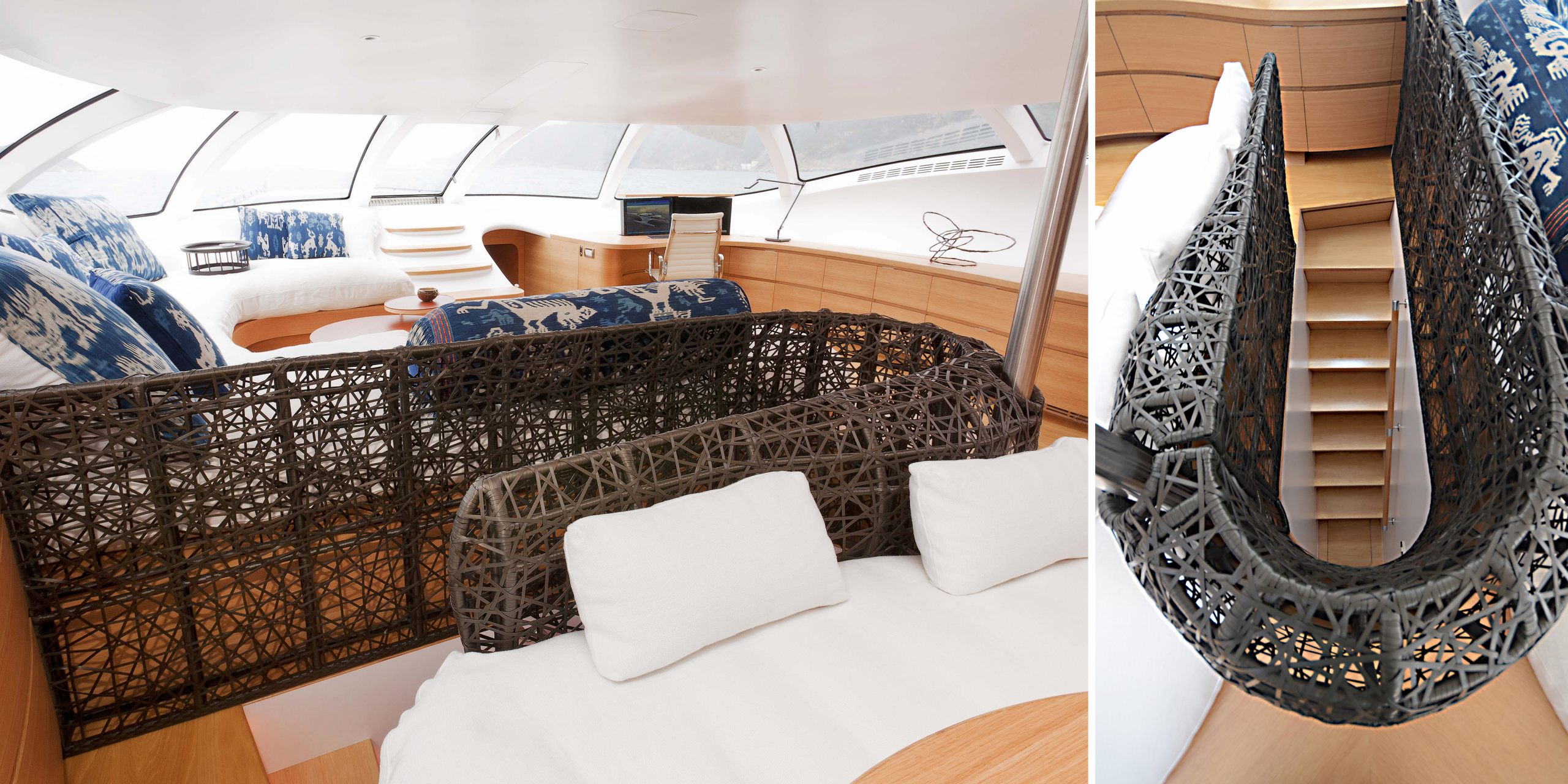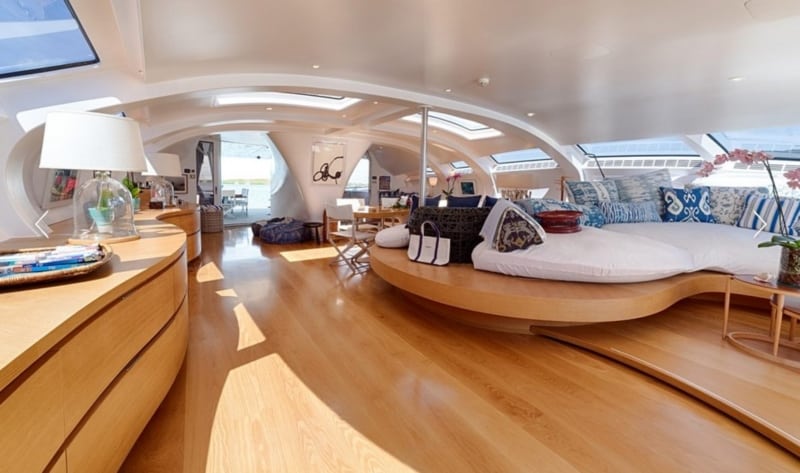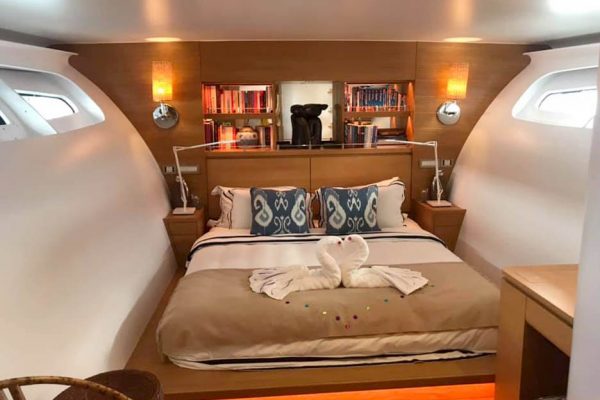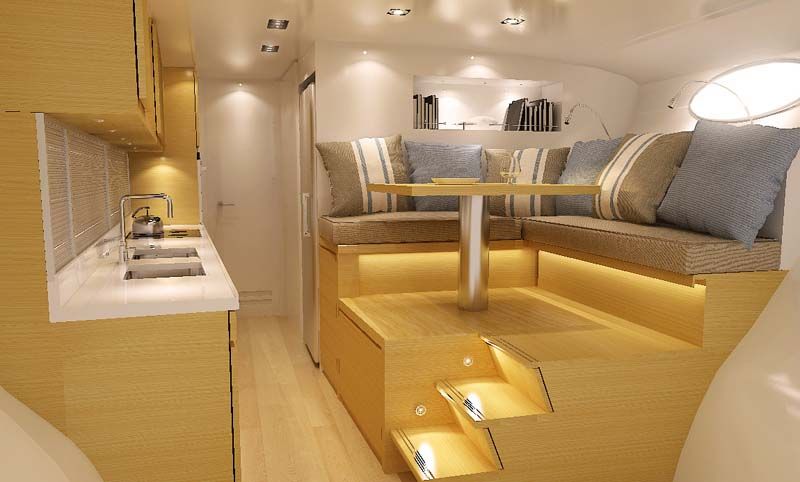 The yacht's interior is designed by Shuttleworth Design.
These are just sample photos. We are not sure what brand of luxury yacht tender this superyacht has. More Yacht Tenders